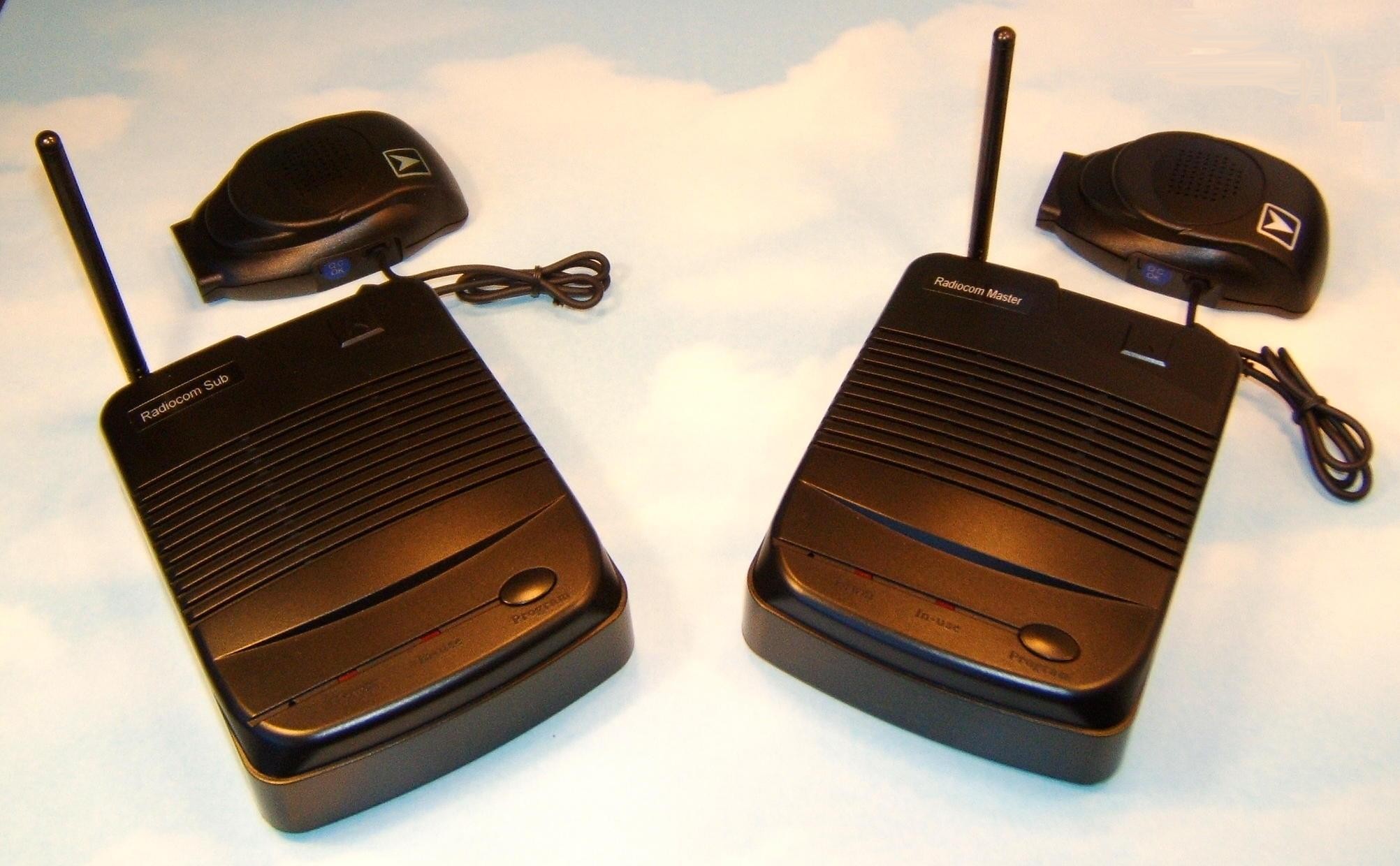 Numerous Security Applications:
Desk - type, no headset, no handset, no batteries.
...900 MHz Broadband.
Just plug in, immediately relocate.
...Simple One Button Operation.
…Range through multiple walls, minimum 500 ft,
often much more. Works between 2 or 3 floors,
depending on floor construction.
…A system comprises of a Master and up to 4 Subs.
Master can contact individually and privately any Sub,
and any Sub can contact the Master.
…Various Hi – Tech Features,
Leaves all your Phone Lines Free.
Key Specifications/Features:
Remote station (terminal)
Provides communication in remote areas.
Built-in voice scramble, Multi-channel auto scan.
Adjustable volume, Auto power level control.
Both pause and flash time programmable.
Multi-base (up to nine)